Important Tips For Making a TAC Claim
Posted 31. May.
4 min read.
What is a TAC claim?
TAC claim is an insurance request that you submit if you suffer injuries in a traffic accident.
TAC is a no-fault insurance plan that is owned by the Victorian Government. In the event that you're injured in a car incident in Victoria you may file an TAC claim to to pay for the treatment and care you require regardless of whether the incident was not your responsibility.
In the event that Victorian motorists pay for their vehicle registration fees, they also pay an insurance cost, known as TAC charge. The money is used to help people who have been injured by accidents involving transport.
If we are able to accept your claim, Victoria govement will aid in the payment of medical and other costs resulting from the injuries you sustained in your accident.
How TAC lawyer can help you claim
Whether you are injured in an accident, or are seeking monetary compensation for medical expenses, the process of making a TAC claim can be confusing and intimidating. To help you get through the process, a legal professional may be of assistance. A qualified TAC lawyer can represent you and help you receive the compensation you deserve. Here are some important tips for making a claim. If you are injured in an accident, or have been wrongfully liable for a TAC deficiency, you should seek the help of an experienced legal professional.
First, make sure you report the accident to the police and your transport provider. If you are unable to work for more than a few weeks due to your injuries, you can make a TAC claim for pain and suffering. If your injuries are severe, you may even be eligible to receive compensation for lost income. Regardless of who is at fault, you can still make a TAC claim for income benefits. You may also be eligible for a lump sum impairment benefit if your injuries are permanent.
Depending on the type of accident, you may qualify for income replacement benefits. You must use your sick leave for the first five days of your absence and send a medical certificate to TAC once a month. In some circumstances, a TAC claim will also cover your time off work. For these types of claims, you must send monthly medical certificates to the TAC for proof of earnings. And, of course, if you were earning during the time of the accident, you can also claim income replacement benefits.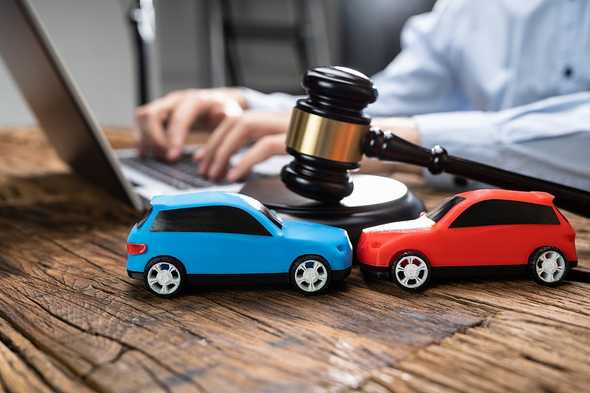 Another important thing to note is the time limit on making a TAC claim. You must make your claim within twelve months after the accident. If you were a minor, you have until you turn twenty one to make a claim. So if you have a legal claim, you should get started as soon as possible. It may be worthwhile to contact a legal counsel to help you get started with your claim.
First, you must visit a medical practitioner if you are injured in a vehicle accident. This is essential for logging symptoms, cause, and how they affect your life. This can provide a historical background for your TAC claim. You may also request a certificate of capacity from your doctor. Most service providers can bill TAC directly through LanternPay and you should provide receipts within two years of the accident. Once you have completed your medical treatment, you may be ready to lodge a TAC claim.
In addition to medical expenses, TAC benefits will also cover travel to and from medical appointments. These benefits will also cover reasonable medical expenses incurred during the accident, such as ambulance and hospital stay, as well as X-rays, surgeries, and rehabilitation. Additionally, TAC will also pay for home help and gym memberships, as well as a person's travel to medical appointments. Further, if a person is not able to work due to an accident, TAC will cover these costs.
Disclaimer
This article remains the property of The firm Stubbs and Partners and can only provide basic information and is not intended to be a substitute for legal advice. This information cannot be relied on as a substitute for legal information and it is only general by nature. This information was generally correct at the time of writing but changes in legislation or procedure may change.